The last modifications of this post were around 8 years ago, some information may be outdated!
It's a big day today. My girls are 10 years old. I blinked and the two little ones that I could cradle in my arms all day long now last about 30 seconds [note to self: will need to go to the gym if carrying them is to continue]. It's a wonderful day, and it is an emotional day for me as well.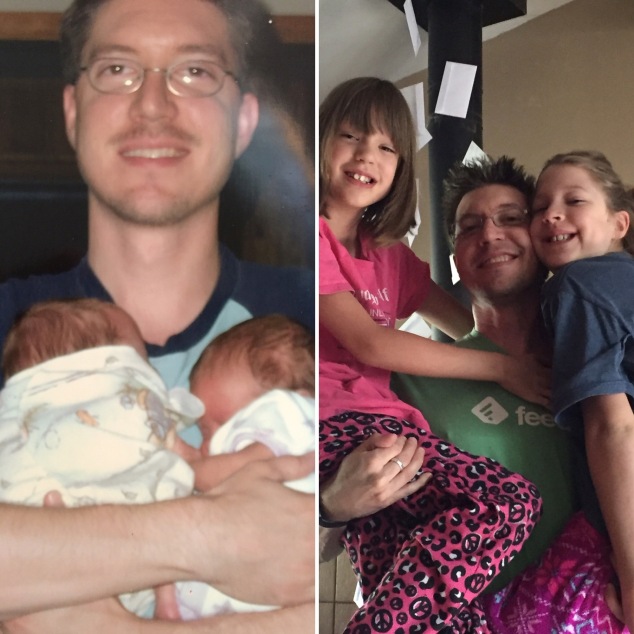 Up to this point, the birthdays have been simple birthdays. Sure year 1 was huge, given their premature birth, 3 months in the NICU, and plenty of other adventures early on, but after that they were birthdays. It is exciting each year to see them grow more, to see how unique each one is becoming and to still have that inseparable bond to their sister. In a lot of ways I'm excited to see them grow up. I'm excited to see how God works in each of their lives, shapes them individually, and how I get to be an influence in this part of their life too. I get to hear their own thoughts, dreams, stories, and so much more.
Today they turn 10. The number ten doesn't seem that bad to me. However, the fact that they have been in my life for a DECADE has a lot more gravity that I'm reflecting on. What was I doing a decade ago? How have my perspectives and priorities changed? How has society changed and how do I reflect guide my children as these things change.
It's been a big weekend. The kids had a small sleepover and a Harry Potter themed birthday party. While we were involved with some of the activities, there was a lot more of letting the kids dictate their own fun than in previous years, and that letting go is sometimes the hardest (though exciting) part. There is another small family party today, and we're taking a lot of big steps over the summer with enrolling them into public school, Haylee is joining a dance company, Rylee is getting some private design lessons, and I get to marvel in it all.
…too many feels today!