The last modifications of this post were around 1 year ago, some information may be outdated!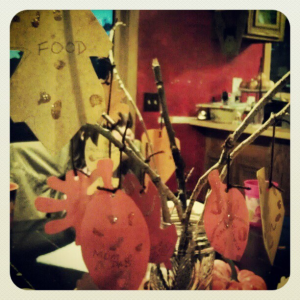 Without a doubt life 4.4 has been the roughest version/year I can think of. It during these times that keeping a sense of gratitude and thankfulness becomes even more important. With that in mind, here are the three things I'm most thankful for in 2022.
Coffee
Yes! Beyond a simple morning wake up, the joe, bean cubed, jumpin' beans has become a family thing. At the beginning of the year I came up with a "ritual" that I wanted to try. With so many coffee places in the Pacific Northwest, I wanted to find a new, local (or regional) coffee house every weekend to try out. This would be a great way to support local companies, enjoy new tastes, get out of the house, and explore.
What started as just a quirky and fun thing turned into a ritual that we have not missed, even when we had to have it delivered due to people under the weather. The girls look forward to the event with so much energy and even wind up finding the places for us! We have found some amazing places, but more importantly, we've found some more time together. We've even attempted to document our adventures a bit on Instagram.
Running
Running has been my serenity, and even more so this year as we battle mental health issues and look for places to help defrag and wok our some of that stress. My intensity, length, and routine have fluctuated quite a bit over the years, but I've always made sure to get out and do some kind of running, and was really fortunate to finally get to return to the RAGNAR trails this year with a group of 5 others in Oregon.
My Wife
I could easily take another hundred posts to unpack this further, but having that best friend, and lover, and schemer, who is willing to walk through the really dark times with you, celebrate the small wins with you, and still keep compassion for others, including relative strangers, is something so rare and valuable and I cannot be thankful enough for my beloved, and the growth we've had together through this trying time. We've become stronger through it all.
Et Vous?
What are you thankful for this year? It is more important than ever to find even the small things in your life and name them as we approach the grey of winter and cold it brings. There's also plenty of evidence to show how a mindset of thankfulness does wonders. I'd like to hear them!