The last modifications of this post were around 13 years ago, some information may be outdated!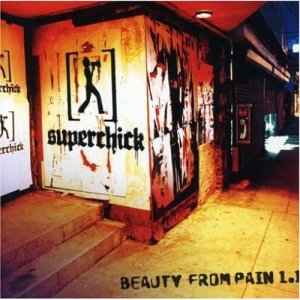 It's been a long road for my family over the past few years. Finances, health, family events, you name it. There's been a lot of prayer and a lot of sheer will power to keep things going at times, but I think things are finally at the end and a new chapter is coming.
My girls start kindergarten and we've been blessed with money to pay for their entire tuition for the year. I start a new job soon that is everything and more that it's cracked up to be. I get to stay home while working. Minus a few teeth and the like, family is healthier. A new chapter is beginning.
During those really hard nights or mornings, there would be prayer, and sometimes some music to remind me of where I'm at and where I will be going one day. I know of a God that does not eliminate all pain, but transforms it. Eventually, or even suddenly (as it seems to have occurred with us) the clouds break.
Enjoy the lyrics and the music.
Suddenly

She feels lost in her own life Treading water just to keep from slipping under And she wonders if she's where she's supposed to be

Tired of trying to do it right Her dreams are just to far away to see how steps she's making Might be taking her to who she'll be

CHORUS

And suddenly it isn't what it used to be And after all this time it worked out just fine And suddenly I am where I'm supposed to be And after all the tears I was supposed to be here

She feels locked in her own life Scared of what she might lose if she moves away from who she was And she's afraid of being free

There's a way she knows is right She can't feel the things she knows And so each step she's taking is a step of faith toward who she'll be…

And here where the night is dark It's black She feels the fear And the light is farthest back And through her tears She can't see the dawn is coming Skies will clear And the light will find her where she's always been…