The last modifications of this post were around 10 years ago, some information may be outdated!
As a remote worker, I keep in touch with my colleagues by way of the "daily virtual standup". This is a short and sweet e-mail that outlines what I did yesterday and well as what I'm going to do today. Oddly enough, Outlook for Mac does not have a mail template that I could create to send these out faster! So here's a quick trick I use as a workaround...
You can make your own e-mail "templates" by simply hacking up a signature. Do the following:
1. Start a new e-mail message. Enter the default text that you want.
2. Hilight the entire message (or use CMD+A) and copy it to the clipboard.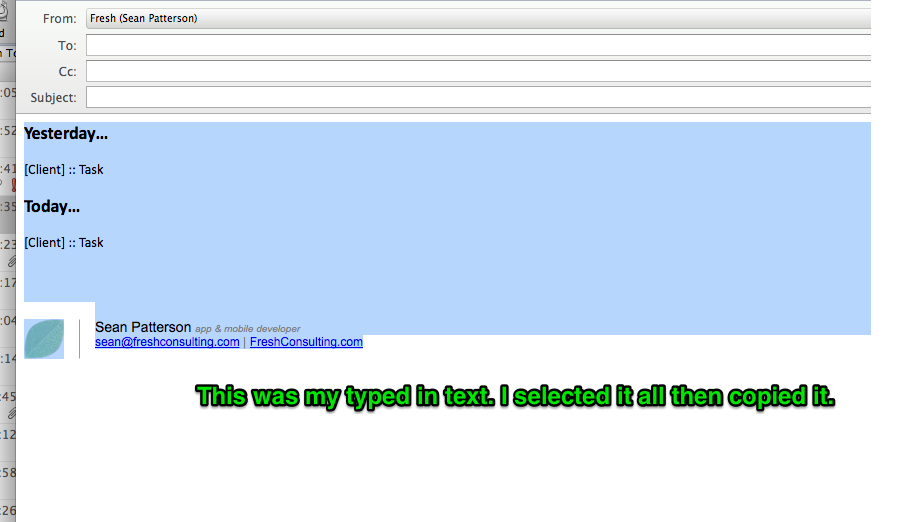 3. Click the Signatures button in the ribbon and select Edit Signatures:

4. Click the + button to add a new signature. Paste in your content, then click the "Untitled" section and rename your signature: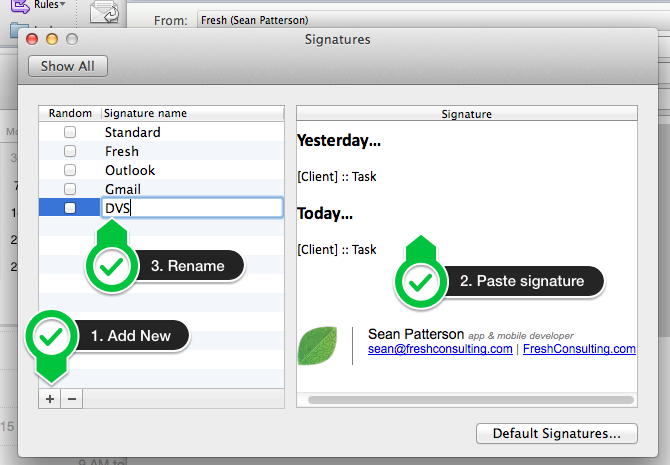 That's it! Close the window and next time you create a new e-mail message, you can simply select the template from the signatures section and you're all set!
Hope this helps!
...Proudly published using Desk PM