The last modifications of this post were around 8 years ago, some information may be outdated!
Hey dol! merry dol! ring a dong dillo! Ring a dong! hop along! fal lal the willow! Tom Bom, jolly Tom, Tom Bombadillo!
So my new computer has arrived and after an unusually difficult pondering session, the new MacBook Pro has been christened...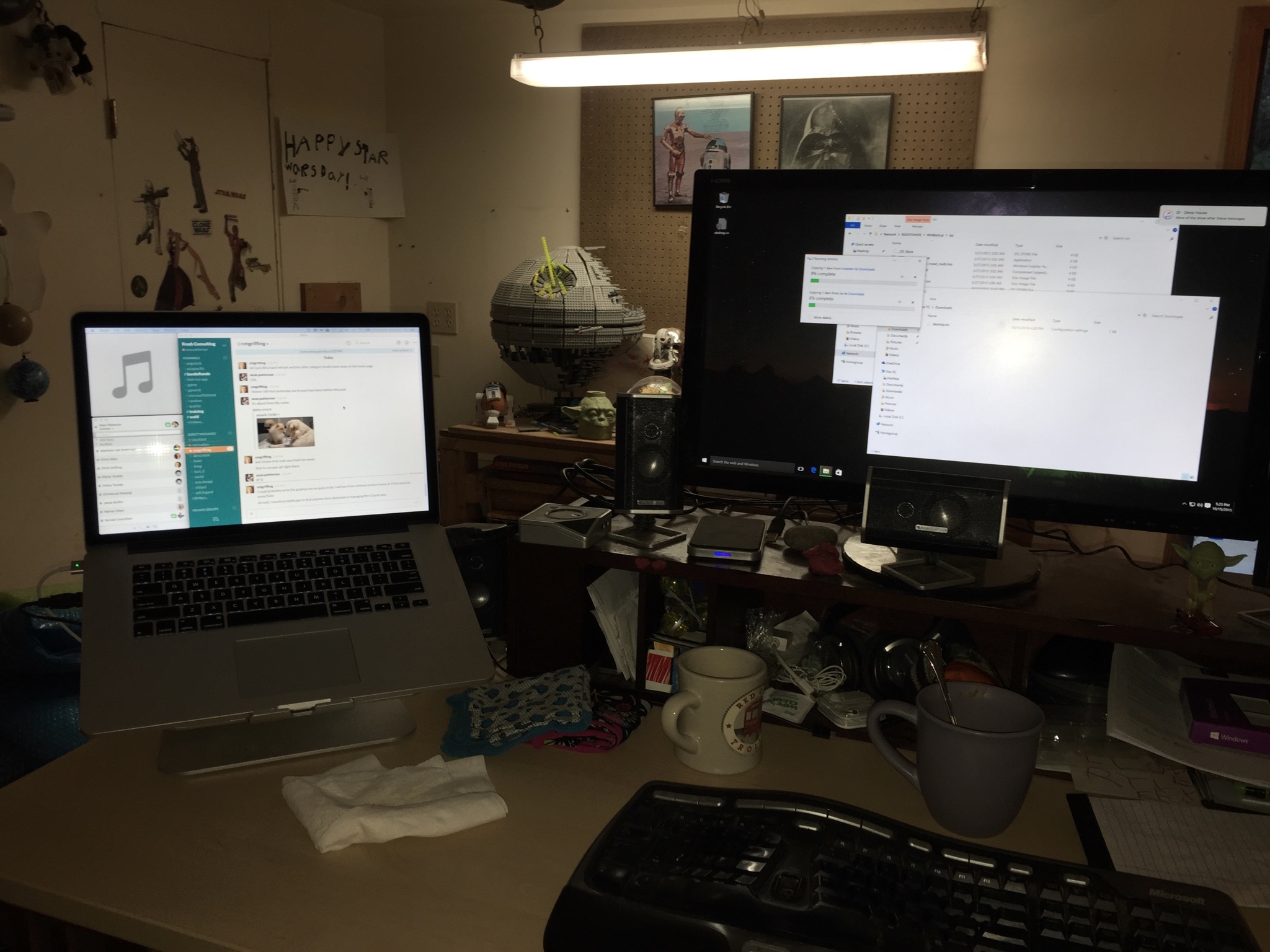 Bombadil!
Fond memories began to sweep through my mind of this very insignificant yet powerful person that Frodo and company encounters at the start of their journey. He seems almost playful and nimble at their first encounter, and I get the same impression as this computer nimbly and playfully loads and installs applications with amazing speed.
But there was much power to Tom Bombadil, and this computer has much power too. Maxed out the gills on graphics, CPU, and RAM, there is much power to create now. I've had to rebuild my Win10 VM twice now in a day and moved effortlessly in the background while I was busy coding away with another project.
So there you have it, a profoundly-not-so-profound new companion that should take me on many coding adventures with the power to keep evil viruses and bugs at bay.
Ring a dong dillo!