The last modifications of this post were around 11 years ago, some information may be outdated!
While on the road to my L5R Kotei this weekend, one of my friends commented that they were interested in jazz, but didn't have much to work off of except for soundtrack being used on one of his favorite shows. So I started thinking, "How can I give my friend a good introduction to jazz without overwhelming him?" As a result, I came up with the following collection that covers most of your bases, and I threw in a couple of favorites for kicks.
Give a listen while you read...
Verve Jazz Masters
| | |
| --- | --- |
| ![Verve Jazz Masters 20]](../img_post/2013-04-23-dillieo-delights-quintessential-jazz/2013-04-verve_jazz_masters_20.jpg) | |
During the early years of jazz, the Verve record label was the predominant label for jazz legends. To that extent, they released an entire "Jazz Masters" series. Among the series (which spans a good 60 albums) are two "compilation" albums that give you a great exposure to the variety of artists over time. I've had these for a while and they are fabulous. We'll toss those in.
Blue Note Records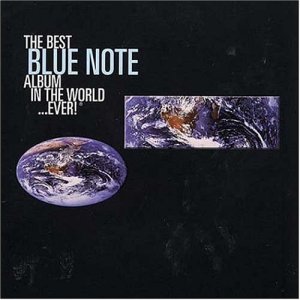 Looking towards the modern era of Jazz, Blue Note records stands out as the dominant label. While they don't have a "masters" series, they have a great 2 disc album humbly called "The Best Blue Note Album In the World ...Ever!" Indeed it is a fabulous album. You get some of the newer vocals by Bobby McFerrin and the fusion styling of Us3 with the well known "Cantaloop (Flip Fantasia).
A Few Favorite Albums and Tracks
With the 4 discs worth of music above, I think anybody looking to get a solid foot in the door will get a wonderful exposure to jazz that spans it's entire lifetime up to this point. That said, I wouldn't be doing my friend justice if I didn't toss a couple of personal favorites into the mix.
Chick Corea makes some amazing fusion jazz that shows you that your typical ensemble is not necessary. He pioneered the use of the "electric piano" in jazz music in the 70s. I particularly love his album "Works" because he uses a variety of stringed instruments (cello, violin, etc.) to make some wonderful jazz on top of his classic electric piano sound. "La Fiesta" (the last track on the album) is particularly wonderful and I can't help but dance every time I hear it.
Duke Ellington (my all time favorite) and Louis (Louie) Armstrong are two of the godfathers of jazz and their music and composition are still highly influential today. So what happens when the two of them get together to make an album? It is nothing short of pure beauty. You can see the distinctive styles of each artist separately and together that make magic.
Finally, here are a few of my all time favorite tracks:
Duke Ellington's Caravan - This was quite honestly the very first jazz track I heard that made me fall in love with jazz. Juan Tizol's enchanting use of the trombone, followed in with Johnny Hodge's swinging saxophone, all done in a the classic Ellington arrangement is pure genius.
Dizzy Gillespie's Manteca - Aside from the amazingly huge cheeks, Gillespie opened my eyes out of the "traditional" jazz/swing genre into AfroCuban and Bebop styles that he helped pioneer. I can remember playing this track on an old cassette recorder until it nearly broke.
Duke Ellington's 1956 Newport Performance - Part of this is due to the sheer folklore of the performance, part of it is just because it is THAT GOOD! The complete story behind Ellington's performance can be found here, but the bottom line is that he got people up and dancing in the crowds thanks to Paul Gonsalves' 27 bar open solo.
Wrap It Up and Listen!
Thanks to the magic of the Internet, this entire collection I've outlined is available in one nice playlist over on GrooveShark. Let me know if you think there should be anything to add.
Enjoy!