The last modifications of this post were around 8 years ago, some information may be outdated!
I take absolutely no credit for this one. I just happened to be at the right place at the right time online...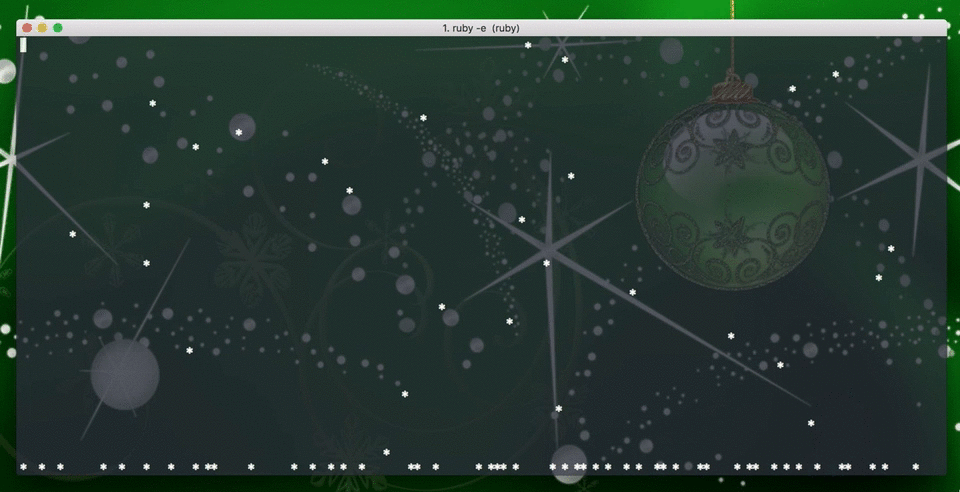 Looking to add a bit of festiveness to your OSX terminal this winter? As long as you have ruby installed (Superlumic is a nice way to make this happen), simply drop this command into your terminal and enjoy!
http://gist.github.com/12799a732f84febf5f0d
Need a PowerShell script? I haven't tested it yet, but this one looks promising.
Merry Christmas!!!